Municipal Tax Collection Software
Streamline your collections process with our intuitive tax billing software.
With numerous regional requirements and nuances to consider, it can be challenging to find a municipal tax software solution that meets your municipality's needs. As a result, local governments are often faced with excessive manual data entry, tedious billing processes, and hectic collection periods that make employees' lives more difficult.
It doesn't have to be this way. Edmunds GovTech provides best-in-class municipal tax collection software to enable accurate, timely, and efficient tax billing and collections. With presence in 26 states, we have a deep understanding of the diverse tax regulations and processes across various localities. Our tax billing software seamlessly integrates with our full suite of solutions, including your General Ledger, and enables your residents to easily submit payment through our Online Bill Pay solution.
Would you like to learn more about our tax solution? Request more information using the form below, or continue reading to access relevant insights and resources.
Edmunds GovTech proudly serves over 1900 local government agencies in 26 states.
Fill out the form below to learn more about our municipal tax collections capabilities.
Request More Information
Solution Spotlight
Tax Billing & Collections
Edmunds GovTech's Tax Billing & Collections module includes unlimited tax rates, parcel integration, and a centralized customer database. Our intuitive tax solution enables convenience and accuracy while remaining compliant with local tax regulations. In addition, it easily integrates with Online Bill Pay to reduce manual data entry, provide real-time insights, and make your life easier.
Find out more about our municipal tax collection software.
You might be interested in…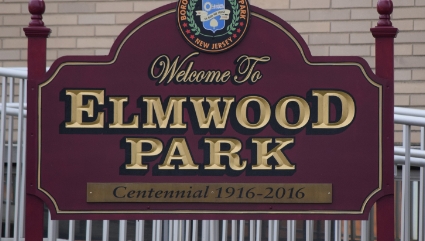 CASE STUDY
Borough of Elmwood Park
Discover how our intuitive tax collection software has enabled Elmwood Park to reach new levels of efficiency.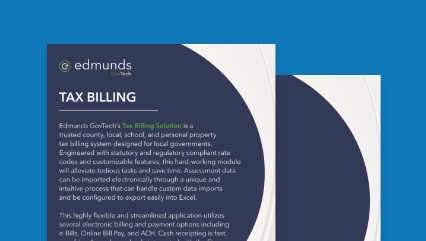 SOLUTION SHEET
Tax Billing & Collections
Learn how Edmunds' municipal tax software streamlines and automates tax billing to make your life easier.