Local Utility Management Software
Make life easier with our user-friendly software for public utilities.
A lot of work goes into making sure that residents are billed accurately for utilities, and that all payments are collected on time. Without an effective software solution, local utilities are highly dependent on manual processes and lack a systematic way to track billing and collections, resulting in inefficiency and even errors.
At Edmunds GovTech, our public utilities software empowers you to streamline your tracking, billing, and collections processes through powerful process automation and integrated meter reading. In addition, our Online Bill Pay solution enables your residents to quickly and easily view their account information and pay bills at any time, simplifying the hectic collections process. We are committed to making life easier for employees and residents alike.
Interested in learning more about how we serve public authorities? Request more information using the form below, or read on to explore relevant resources on utilities billing.
Edmunds GovTech proudly serves over 1900 local government agencies in 26 states.
Fill out the form below to discover how we enable public utilities.
Request More Information
Solution Spotlight
Utility Billing & Collections
Edmunds GovTech's Utility Billing & Collections module empowers your public utility to operate more efficiently through integration and process automation. With unlimited utility rates, meter reading integration, service shut-off functionality, and more, our solution enables you to accurately track usage and streamline billing processes. In addition, it easily integrates with Online Bill Pay to reduce manual data entry, provide real-time insights, and make your life easier.
Find out our more about our public utilities software.
You might be interested in…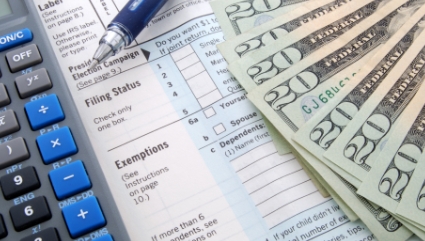 BLOG
COVID-19 – how do you keep your customers paying?
Learn how to continue proper utility collections in the light of the ongoing pandemic.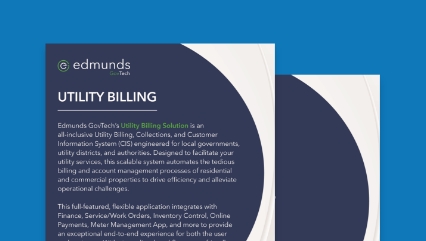 SOLUTION SHEET
Utility Billing & Collections
Learn more about how our Utility Billing module empowers your local utility authority or district to achieve greater efficiency.