Local Government Cloud Solutions
Embrace digitalization with our secure cloud platform for local government.
The local government space is in the midst of a digital transformation, which has been further accelerated by the remote operations associated with the COVID-19 pandemic. As a result, many local governments are seeking dynamic, cloud-based solutions that can empower them to keep pace with digitalization in the industry while successfully navigating remote work and other related challenges.
At Edmunds GovTech, we deliver an integrated cloud solution that enables local government agencies and authorities to embrace digital transformation and empower all of their constituents, no matter where they are. With convenient 24/7 access, unlimited storage, and automated backups, our cloud-based architecture and integrated suite of software solutions are designed to help you future-proof your local government.
Interested in discovering more? Contact one of our experts using the form below, or continue reading to explore insightful resources about our cloud solutions.
Edmunds GovTech proudly serves over 1900 local government agencies in 26 states.
Fill out the form below to speak with one of our experts in local government digitalization.
Request More Information
Solution Spotlight
Cloud Hosting
Edmunds makes cloud migration easy for your locality. With 24/7 access, automated data backups, disaster recovery, and more, our secure local government cloud platform enables a more resilient operation.
Find out more about moving to the cloud.
You might be interested in…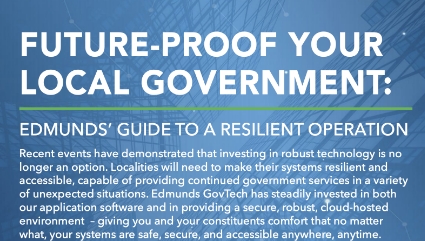 GUIDE
Future-Proof Your Local Government
Learn how Edmunds can help your local government embrace digitalization and prepare for the unexpected.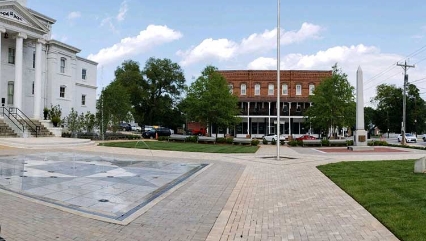 CLOUD CASE STUDY
Wilkesboro, NC
Learn how the town of Wilkesboro, NC seamlessly transitioned to the cloud with Edmunds GovTech.