Explore Careers at Edmunds GovTech
Looking for a rewarding and fulfilling career? Steer your future in the right direction and join our fun, focused, collaborative team at Edmunds GovTech. We're always looking for bright, new talent who will embrace and aid our core values and initiatives.
Edmunds GovTech provides comprehensive enterprise resource planning software solutions to local government agencies in 26 different states. At Edmunds GovTech, we leverage our experience to enhance our clients' experience and deliver industry-leading services and support.
Our Core Values
Own It
We prioritize dependability, initiative, problem solving, and high quality of work to ensure that we are the most effective team and are able to enhance our clients' experience.
Make It Better
We look for a can-do attitude, strong communication skills, creativity, and productivity to help us build better teams and foster strong relationships.
Stay Fit
We encourage our team members to remain up to date on product and position knowledge while maintaining a healthy work-life balance to regain focus and clarity.
Our Perks and Benefits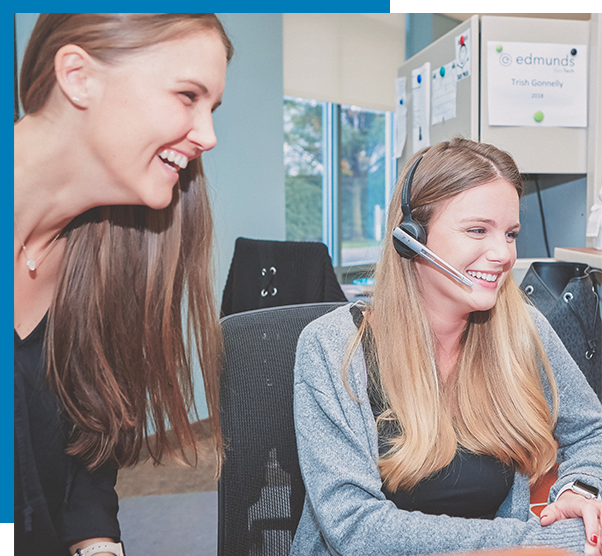 Paid Time Off and Holidays
We encourage employees to take time off when they need to foster work-life balance and offer a generous paid time off policy in addition to paid holidays and sick time.
Comprehensive Health Plans and Paid Family Leave
Prioritize your health with our medical/vision, dental, commuter, and life & disability benefits. We offer a base medical benefit at no cost to employees and offer paid time off to spend bonding with a new family member.
Fitness and Wellness
We support maintaining a healthy lifestyle and provide food and snacks in-office and reimburse employees monthly for gym memberships.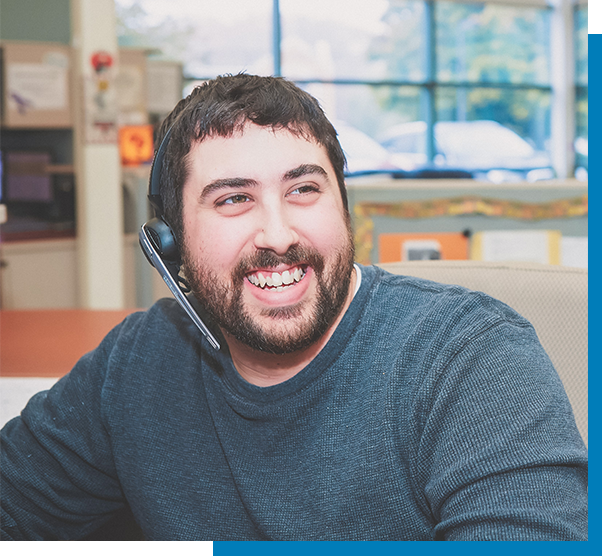 Learning and Development
Keep up to date on the skills you need for your career at Edmunds by utilizing our education reimbursement program.
401K Match
Save for your retirement now, we'll help with a generous company match.
Other Perks at Edmunds
We prioritize a healthy work-life balance, host various company events, and participate in the community through sponsorship of fundraisers and other charitable efforts.
Ready to start your career at Edmunds GovTech?
Featured Article
Stockton University Article

Local Software Solutions Company Provides Internship Opportunities
Since 1972, Edmunds GovTech, once known as Edmunds & Associates, has been all about making connections. Whether among clients or their own team, the company founded by Robert R. Edmunds has always valued both innovation and customer service.